by Jess Liptzin, special to SportsMedia Report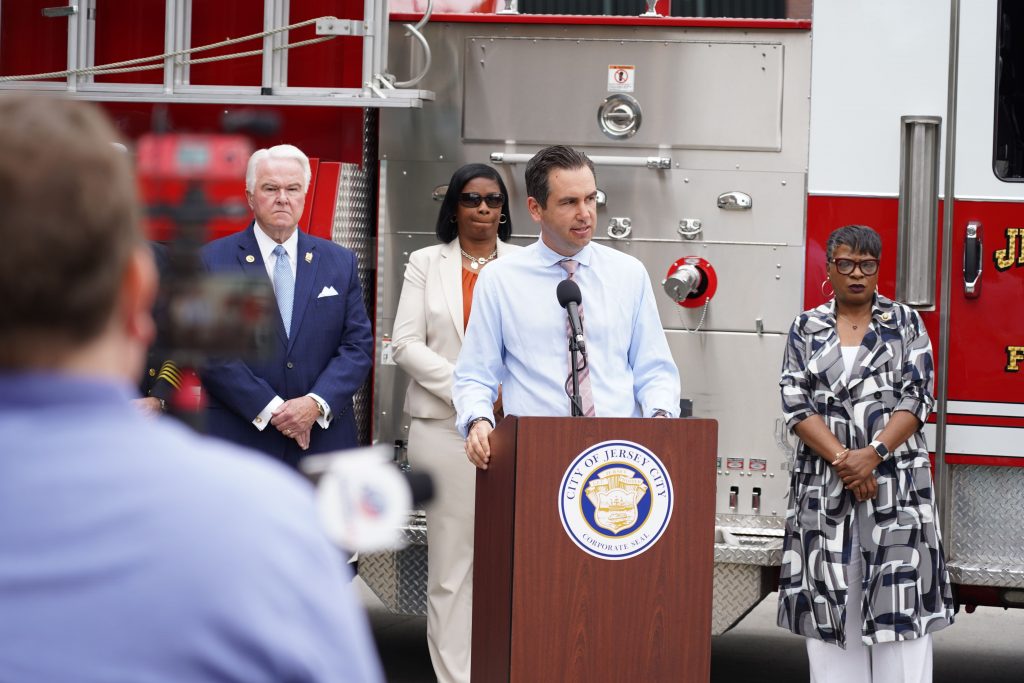 For the first time, the Northern Trust PGA Tour golf tournament will be honoring firefighters from around the Jersey City, N.J., area at the event, set for August 16-22 at Liberty National Golf Club. On June 22, tournament officials and corporate sponsor Servpro teamed up to announce that they will be giving back to the first responders that have done so much over the past year.
That evening Jersey City Fire Headquarters hosted an event in which several key speakers had a chance to voice their goals and expectations for the golf tournament. The speeches made encapsulated what Northern Trust, Servpro, and the PGA hope to do in highlighting these firefighters around New Jersey and all the way to New York. Julie Tyson, Executive Director for the Northern Trust, dove into the personalization of what the event meant for all parties involved.
"We have a really close relationship with the police and firefighters in Jersey City for sure," Tyson said. "That definitely helps to personalize the opportunity for us, but we work with the whole local area and explore opportunities that would help support first responders from the whole of New York and New Jersey knowing all they sacrifice on a day to day basis and specifically with Covid."
With Servpro being a partner with the PGA, Tyson knew their goals and principles would make for a great contribution to this event.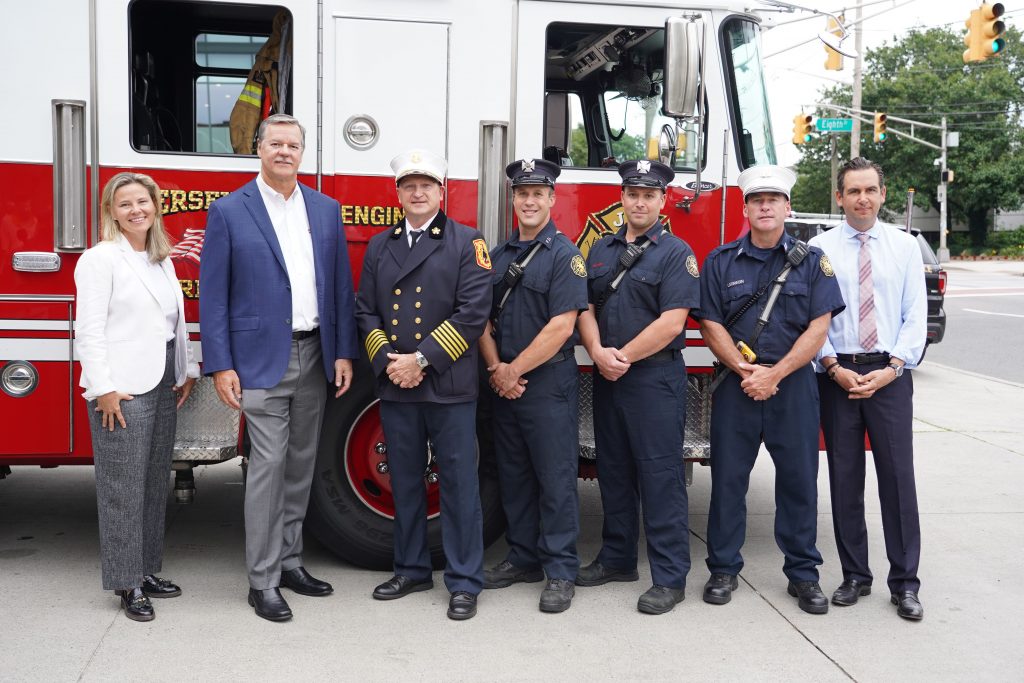 "Based on what they do and their core business, facilitating a relationship with first responders is very important to [Servpro]," Tyson said. "So when we talked to them about the issues we faced and how our first responders went to work relative to COVID-19 as well as this being the 20th anniversary of 9/11, we really wanted to come up with a plan that could support and service our first responders. Servpro was 100% in."
Rick Isaacson has been the Chief Executive Officer for Servpro since 2019. The company does business throughout the country and into Canada helping people resolve water and fire damage. So it is fitting that they are supporting firefighters.
"We are looking forward to providing our heroes with a dedicated venue on-site to ensure they and their families have a comfortable place to enjoy the tournament," said Isaacson. "In addition to the tournament program, we are partnering with the First Responders Children's Foundation and are thrilled to announce a $100,000 donation to the organization."
These firefighters and their families will be given free tickets and food to watch the best golfers in the world compete. This will be different then last year since there were no fans due to the Pandemic, it also took place in Boston.
The community of Jersey City has been a huge part of this tournament, and the PGA, a great partner, has done countless acts to provide the area with resources to grow.
"I want to thank the PGA TOUR for all they have done in this city. Their tournaments have been absolute successes here in Jersey City over the past several years between THE NORTHERN TRUST and the Presidents Cup," said Mayor Steven Fulop. "Each year in this community they contribute substantially to local charities and their generosity is second to none. We are thankful today that they are here to recognize First Responders and Firefighters after what has been a challenging year and a half enduring COVID-19."
This tournament has had a great history with some of the greatest golfers. Last year the FedEx Cup Champion Dustin Johnson also won the Northern Trust which was a run that included a record 11 stroke victory margin at the BTC in Boston.
Other former winners consist of Patrick Reed, Sergio Garcia, Adam Scott, Jason Day, Matt Kuchar, and Bryson DeChambeau.
The Northern Trust this year is going to be slightly different for those in attendance. The tournament officials are hoping to give a more fun and entertaining experience to go along with the golf in hopes to broaden the fandom of the event.
"I think from a fan's perspective, historically we've always focused on golf with a side of fun," added Tyson. "Now in recent years we've really been working on fun with a side of golf. If you're not interested in watching golf for eight hours then we've got a tremendous number of things to do that are fun, where you can hang with your friends and really just spend the day doing some really neat things."
Tickets are now available; the Northern Trust and PGA social media are a vital place to get all up to date news leading into the tournament.