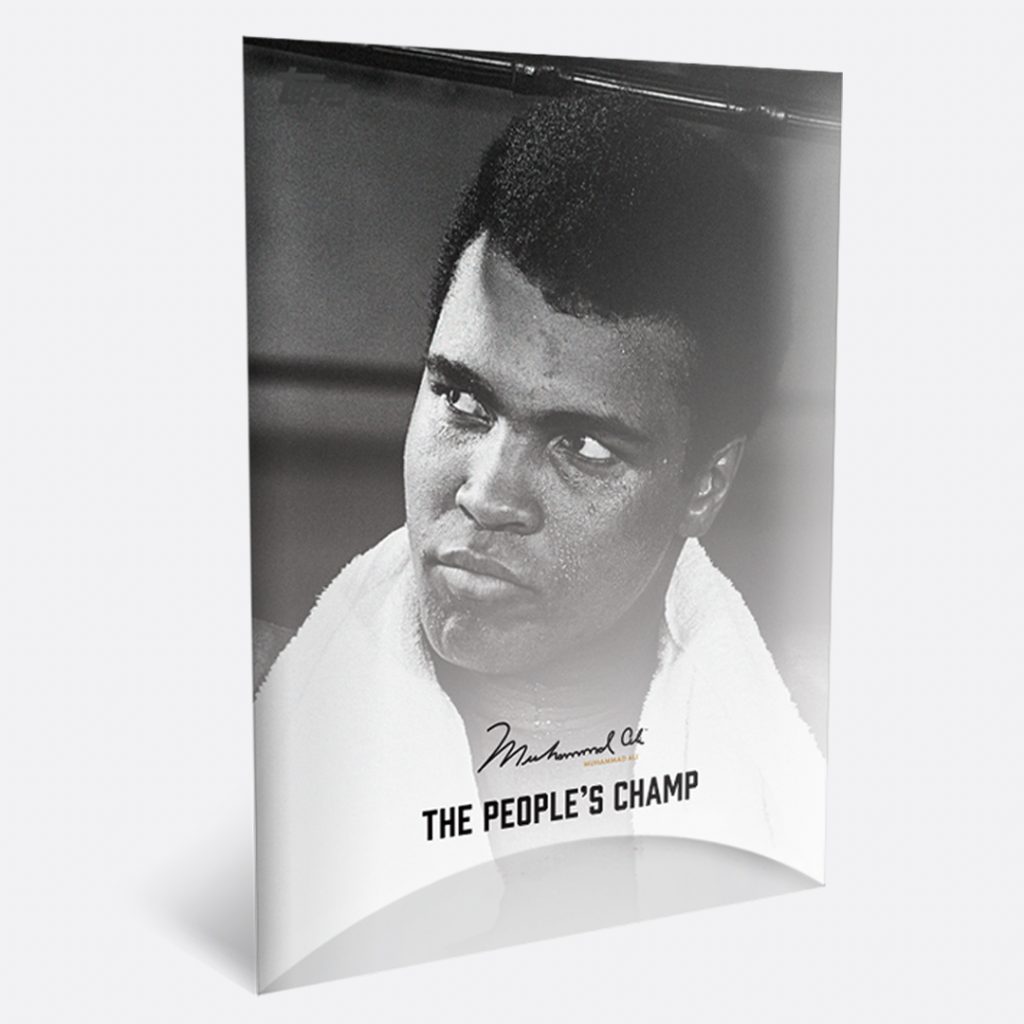 Perhaps no athlete in history transcends sports as deeply as does the great Muhammad Ali. His charisma and championship pedigree gave him the forum to fight for activism and justice, and he remains one of the most popular figures of all time across the globe. Now, Ali's life is captured in all its glory in "The People's Champ," Topps's new carefully curated selection of 100 cards chronicling the icon who truly changed the world.
Two cards will debut each Tuesday. The card images come from a variety of sources, principally the Sports Illustrated archives, which yielded a plethora of classic as well as never-before-published photographs. Working in concert with the Ali estate and Authentic Branding Group, Topps will select images that define Ali's world, in and out of the ring, throughout his life.
This will be the most comprehensive dedicated collection of Ali cards ever created, one which will resonate with a broad array of fans across sports and pop culture," said Jeff Heckman, Global Director of eCommerce for Topps, in a statement. "We are proud to be collaborating with the Ali family and ABG to represent the many facets of one of the great icons of sport and society, truly 'The People's Champ'."
Additionally, Topps will incorporate traditional designs from individual years matching those depicted on each card, a feature that collectors in particular will appreciate.