‎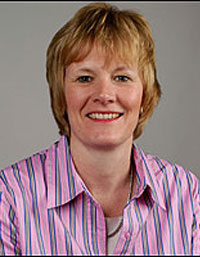 Fairfield University basketball will present three award-winning sports commentators – ESPN standouts Len Elmore and Jackie MacMullan, and the legendary Bob Wolff – with the Third Annual "Stags Lifetime Achievement Award: Leader of the Herd" for long and meritorious service on Tuesday night, November 10, at the Manhattan Club (@ Rosie O'Grady's/800 Seventh Avenue) in New York City, it was announced today by Director of Athletics Eugene Doris.
The Basketball Tip-Off event will begin with cocktail hour from 6:00 PM, followed by three-course dinner and award presentations from 7:00-9:00 PM. Tickets are priced at $150 per person. Online registration will be available shortly. For tickets and sponsorship information contact Zach Dayton at 203-254-4000×3457 [email protected].
Elmore, in his 27th year broadcasting college basketball, first at CBS and presently at ESPN, is one of the most accomplished basketball players in history. He is a former high school All-American at Power Memorial Academy in New York, and a former collegiate All-American and three-time all-ACC team at the University of Maryland. Elmore, is a former ABA and NBA standout – he notched over 3,000 points and 3,000 rebounds during his NBA career – an attorney with a Law degree from Harvard University, and a professor at Columbia University. A pioneer and innovator, Elmore's professional experience spans a rich athletic career, several prestigious law firms, television commentary, college teacher, and significant business and public interest endeavors.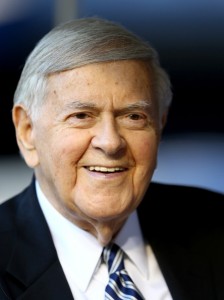 Wolff, enshrined in the media wing of the Naismith Memorial Basketball Hall of Fame as recipient of the Curt Gowdy Award, has been on the airwaves for an astounding 75 years. The Duke product is now working in his ninth decade, and is the world's longest-running TV and radio sportscaster at age 93. He did play-by-play for the Holiday Festival for 29 years, the National Invitation Tournament for 25 years, and was the television voice of both New York Knicks NBA championships in 1969-73 and '72-73, all on MSG Network. Wolff's call of Yankees pitcher Don Larsen's perfect game, the only one in World Series history, is one for the ages.
MacMullan, inducted into the media wing of the Naismith Memorial Basketball Hall of Fame in 2010 with the Curt Gowdy Award, is a columnist for ESPNBoston.com and commentator on ESPN as a regular panelist on the popular program "Around the Horn." Mac Mullan is a cum laude graduate of University of New Hampshire, where she led the team in scoring as a sophomore and was team captain as a senior. She is regarded as one of this country's preeminent sports writers. From 2002 to 2007, she was a columnist and associate editor of the Boston Globe, and from 1995-2000 she was s senior writer at Sports Illustrated. MacMullan began her career at the Globe in 1982, covering a wide variety of sports including four Final Four tournaments, the World Series, Stanley Cup Finals, Olympic Games and NBA Finals.
Said Doris: "We are delighted to honor the accomplishments and careers of Len Elmore, Jackie MacMullan, and Bob Wolff. This triumvirate has served its profession in exemplary fashion with style and grace.  They have conducted themselves with great professionalism on the highest level, which is a model for both aspiring sports commentators of the future, and all student-athletes as they prepare for their post-college careers."
Doris will be joined by head men's basketball coach Sydney Johnson, head women's basketball coach Joe Frager and special guests in presenting the awards for "distinguished service and lifetime achievement with accuracy and journalistic integrity, while keeping the efforts of the student-athletes at the forefront."
Two college basketball media giants – longtime New York Daily News columnist Dick "Hoops" Weiss and Associated Press National College writer Jim "OC" O'Connell – were the inaugural recipients of the award.  The legendary writers have both received the Curt Gowdy Award to enshrinement in the Naismith Memorial Basketball Hall of Fame, and have a combined 80 years of award-winning coverage of college basketball including a total of 77 NCAA championships!
A pair of iconic college basketball broadcasters – CBS Sports play-by-play announcer Verne Lundquist and his longtime partner at CBS, NCAA analyst Bill Raftery, also the lead analyst for FOX Sports college basketball game coverage – were the recipients of the second annual "Leader of the Herd" award in 2014, while two notable Fairfield alumni, Mark Beckwith ('80) and Diane Oakley ('75), were the inaugural "Stags Distinguished Service Award: Leader of the Herd" recipients in recognition of their unwavering support of Fairfield Athletics.
WFAN Radio update reporter Bob Heussler, the longtime "Voice of the Stags," will serve as Master of Ceremonies at Fairfield's Basketball Tip-Off Dinner.